Welcome to Hullcar
T he Hullcar & Deep Creek Community Hall has been at the heart of Hullcar for over a Century. Hullcar was settled by some of British Columbia's first European pioneers in the the 19th Century, attracted to the area's fertile farmland, temperate climate and beautiful vistas. In 1909 a community hall was built to provide the people in the budding community with a place to congregate. The Hall has since been the scene of the community's meetings, dances, reunions, funerals, communal meals and every other kind of gathering. Few wooden buildings in British Columbia have stood the test of time as well as Hullcar's Hall, but in order for this historic building to continue to serve the needs of the growing local population, it must be renovated and expanded. These renovations are finally taking place exactly 100 years after first construction, and will add an expanded wing onto each side of the building while refurbishing the inside.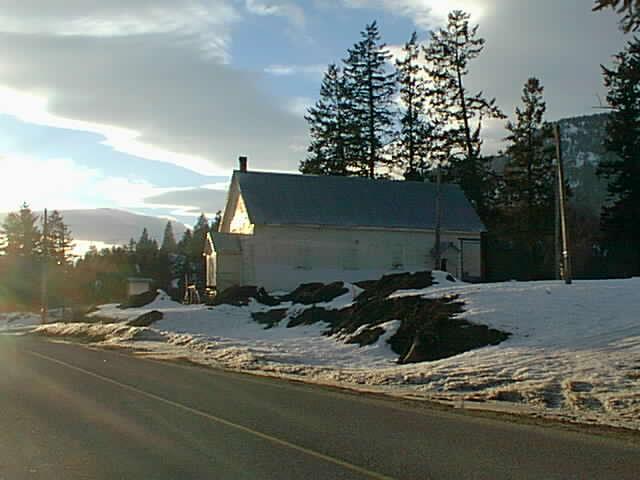 This site exists to bring Hullcar's community closer together, keep friends of
the community posted about events here, and inform people all over the world about this idyllic locale. In the Events section you can see future planned events at the hall. Of course these events can`t go ahead until the Renovations have been completed so we will include information about the renovations in this section and also keep viewers appraised of their progress.
Hullcar has a long and storied history which we try to do justice to here with a small collection of Pictures. If you have any pictures of your own we encourage you to submit them to help contribute us put together a complete record of Hullcar's history. You can find a short summary of Hullcar's history in the About section, one we hope to expand in the future. Finally if you want to get in touch with the Community Hall Society and even find out where Hullcar is, go to the Contact Us section.
This site is a work in progress and you are encouraged to check back for updates or if you believe you have something to contribute we'd love to hear from you!